Mehdi Hassan is one of the legendary singers of Pakistan who is praised across the world for his unparalleled contribution to the world of music. On Tuesday his 90th birth anniversary was observed.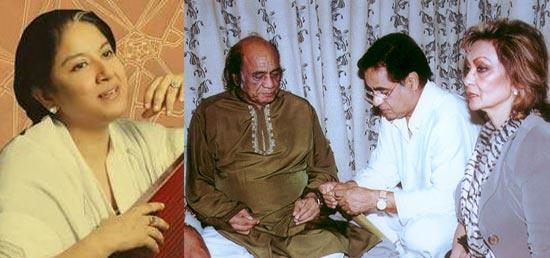 Mehdi Hassan started his career as a thumri singer for Radio Pakistan. From there he got recognition within the musical world. Today he is known as a world class ghazal and playback singer. He has tons of excellent and unforgettable ghazals in his share that show his genius as a singer.
The "King of Ghazal" and the "Shahanshah-e-Ghazal", Mehdi Hassain is recognized for his "haunting" baritone voice. Born to a musical family, he influenced even the top singers like Jagjit Singh and Sonu Nigam. Lata Mangeshker once stated that she always wished to work with Mehdi Hassan.
During his career he is remained a leading singer of film industry. He bagged various awards for his extraordinary talent like Nigar, Hilal-e-Imtiaz, Nishan-e-Imtiaz and Pride of Performance.
Mehdi Hassan passed away on 13, June 2012 at the age of 84.
Here are some of the unforgettable Ghazals by this legend: