The first Belt and Road International Cooperation Summit started on the 4th of September 2017.
Senator Mushahid Hussain Sayed, Chairman Pakistan-China Institute (PCI) and Chairman Parliamentary Committee on CPEC (China-Pakistan Economic Corridor) represented Pakistan at the inaugural session of the conference.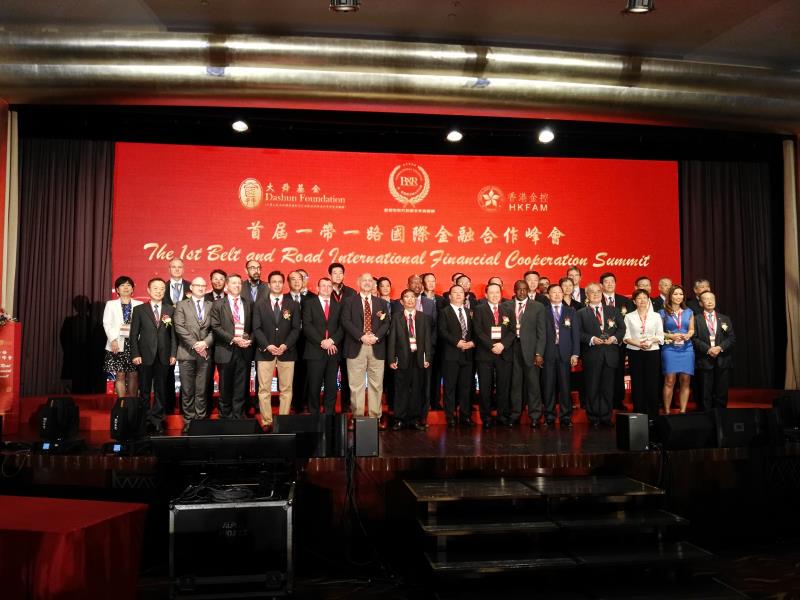 The conference started with the statements of Dr. Raymond Ho Chung-tai, Chairman of Belt & Road International Financial Cooperation Annual Conference and Chairman of Dashun Foundation.
Senator Mushahid Hussain Sayed (Chairman, Parliamentary Committee on CPEC) was keynote speaker at international conference on Silk Road, Belt & Road Initiative. He addressed on role of Pakistan, as a notable player and bridge between Southeast Asia & Central Asia.
Pakistan is the only country among 65 countries of the Silk Road initiative where the sea and land route meet through Gwadar Port, he noted.
The country has made great sacrifices in the fight against terrorism and now it is pursuing building of CPEC, the biggest bilateral development project between any two countries in the history of international relations, worth over $ 50 billion, he added.
Mushahid Hussain urged more cooperation between Pakistan and Hong Kong. At the moment  22,000 Pakistani students study in China, and more students from are planning to study in Hong Kong, he stated.
During the Summit Pakistan-China Institute signed a Memorandum of Understanding (MoU) with Belt & Road Global Development Alliance (BARGDA) to cooperate in a number of fields.
BARGDA is launched by Dashun Foundation and has the main goal of facilitating enterprises, and professionals in Hong Kong to capitalize on the tons of opportunities created by the national strategy "Belt & Road Initiative".
BARGDA plans to integrate organizations with fair views, professionalism and abilities to serve the Hong Kong community in the process of global development with China Mainland and the 'Belt & Road' countries.